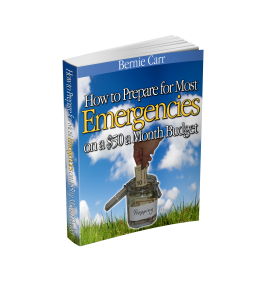 If you are a beginning prepper who is worried about how to come up with money to spend, this book is for you.
Bernie Carr, writer of Apartment Prepper, announced the release of her new e-book, "
How to Prepare for Most Emergencies on a $50 a Month Budget
." It is available now on Amazon.
According to the article, it is for Beginning Preppers who are interested in getting started, but don't have a huge budget to buy gear and supplies.
You do not need to own a Kindle to be able to read the book. If you download the free Kindle app, you can read it on your computer. The
e-book
is $2.99 on Amazon.